Annual Partner Summit: a Cornerstone for Partner Inspiration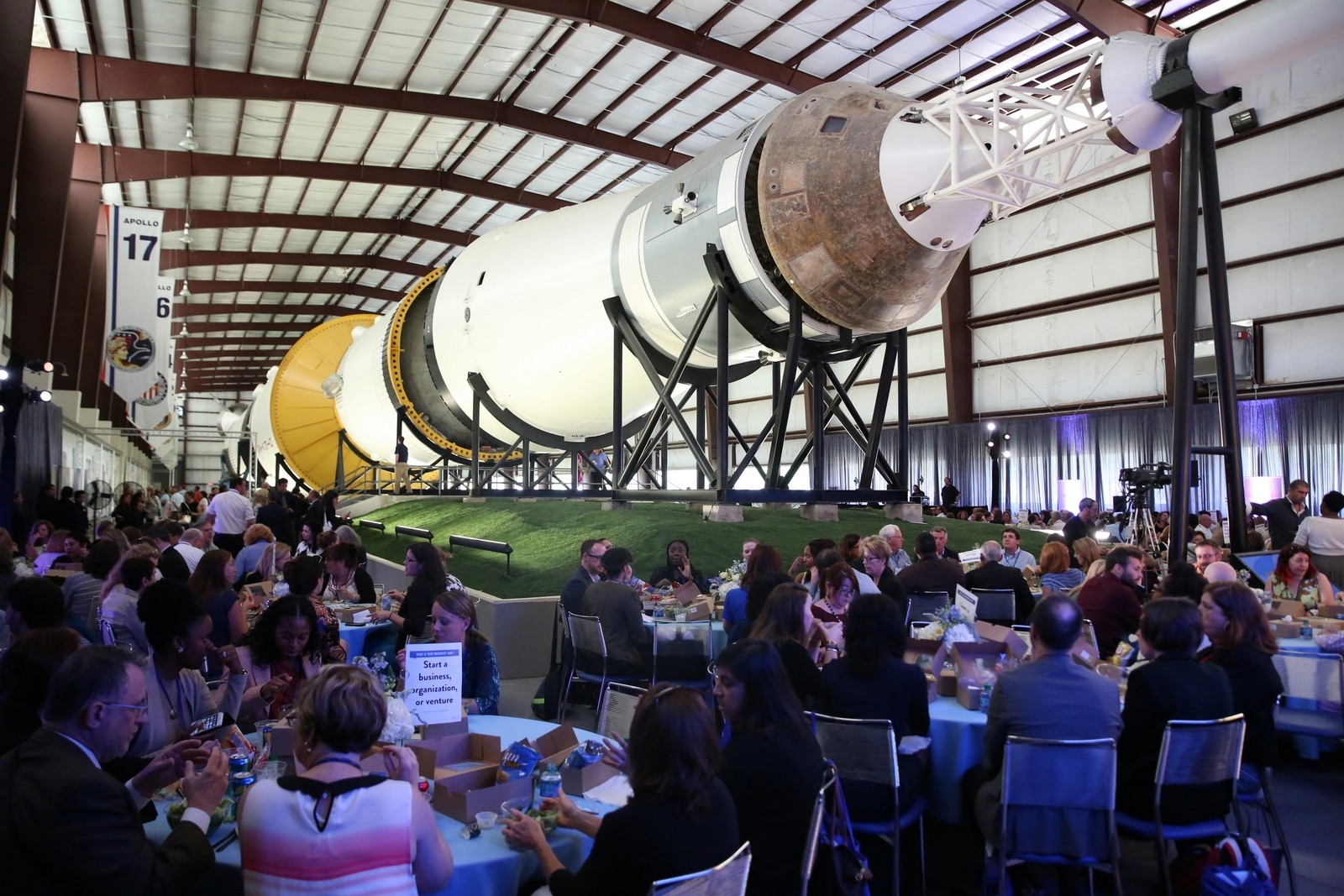 The annual Partner Summit is the marquee event of the network calendar. The Summit brings together leadership from every 100Kin10 partner organization -- including science-rich institutions, school districts, education nonprofits, and universities. It is the one time a year when leaders from this range of organizations, all committed to working toward the goal of 100,000 excellent STEM teachers and ending the STEM teacher shortage, come together to collaborate, brainstorm, learn from one another, make the alliances necessary to succeed at this complex work, and celebrate our collective progress.
The Summit includes unique opportunities for peer-to-peer learning and joint problem-solving, meaningful connections, innovative thinking, and true collaborative work, all in service of developing and supporting outstanding STEM educators. It also incorporates "lighting talks" by outside perspectives and expertise from across sectors to open the aperture for and inspire partners. Each year, we reserve 10% of Summit spots for classroom teachers who have been recognized as teacher leaders by our network partners.
In 2019, 100% of attendees reported an overall positive experience at Summit. In their own words:

"

"Summit is one of my favorite things in the world. I always leave Summit feeling inspired and informed."

"

- Cherry Thompson, Director of Higher Education Partnerships at The Teaching Channel
"

"Summit is the best professional development you could send people to, particularly in the STEM education field."

"

- Melissa Moritz
"

"I think I've attended six Summits, so a majority of them. Not only do we hear about all of the amazing things that are happening, but professionally, it's a time to renew and really celebrate the work that we do because oftentimes, we get bogged down in the reality of working. It's all about the students and all about our future as a society, as Americans, as leaders of freedom."

"

- Dewayne Morgan, Senior Director of Education, Outreach, and Pipeline Development at University System of Maryland